Did you all watch the Oscars last night? My favorite part of any award show is tuning in early to see the celebs walk down the red carpet! I've rounded up the looks I loved and a few honorable mentions that I liked but wasn't totally sold on. Let me know what you think of my picks and which looks were your favorite in the comments below! :)
Loves:
Margot Robbie in Saint Laurent. Love the hair, love the makeup, love that vintage tassel statement necklace, love the sheer sleeves. So chic and sophisticated from head to toe!
Rosamund Pike in Givenchy. This dress is so perfect for her figure and I love the classic red lace details.
Marion Cotillard in Dior. I know a lot of people are going to hate this look, but this is haute couture at its finest and it's so unique and captivating when she turns around!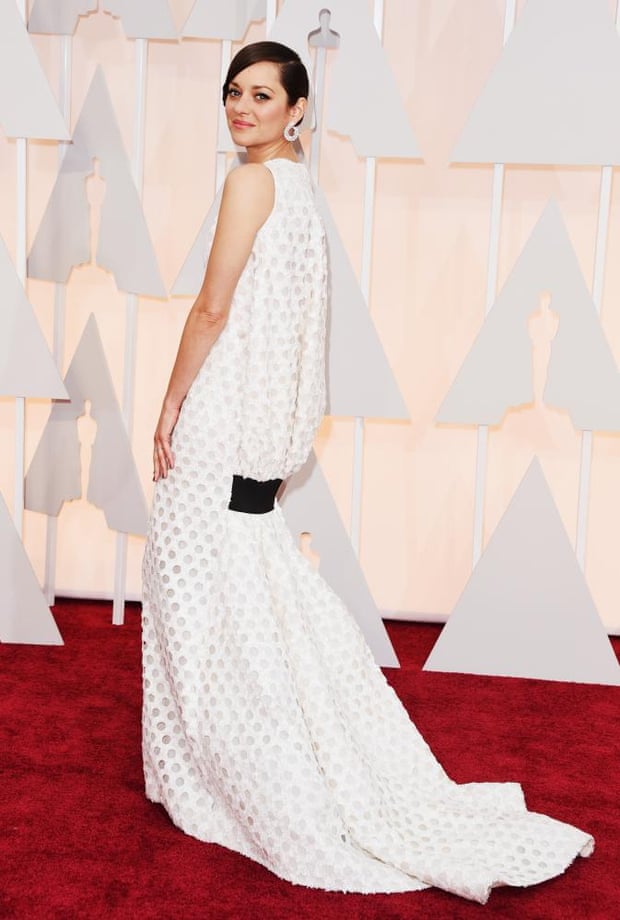 Jennifer Lopez in Elie Saab. Elie Saab and Jennifer Lopez can pretty much do no wrong, so put them together and it's a major win!! This dress is like a dream.
Benhati Prinsloo in Armani Prive. I thought her dress was so interesting and I love the accessories she paired with it.
Reese Witherspoon in Tom Ford. Reese shows us why she's such a style icon with her classic black & white dress that's anything but basic. Her body looks phenomenal too!
Jennifer Aniston in Versace. Upon first glance I found her dress a bit boring, but when I looked again I realized how pretty and sparkly the embellishments were and how flattering it was.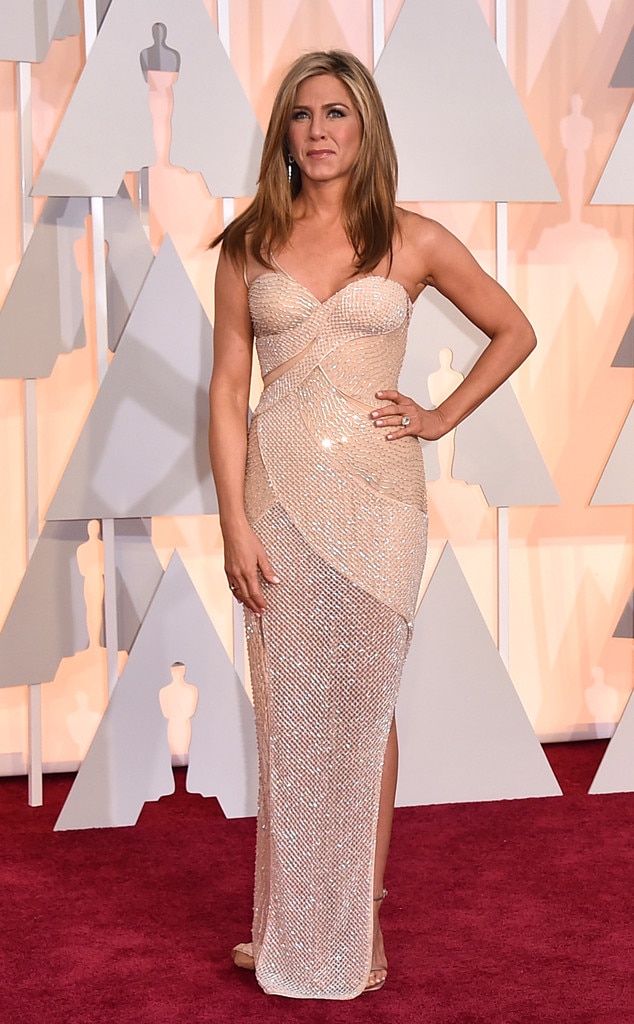 Honorable Mentions:
Anna Kendrick in Thakoon. The color, fit and neckline were just lovely - this dress looks like it was made for her! However, I do think it's a bit too daytime for the Oscars.
Scarlett Johansson in Versace. I love the color of this dress and necklace and wished that I saw more pretty jewel tones like this on the red carpet, but I think that they were just too much together. The dress would have been pretty enough on its own with some simple diamond jewels instead, in my opinion, especially with her amazing figure!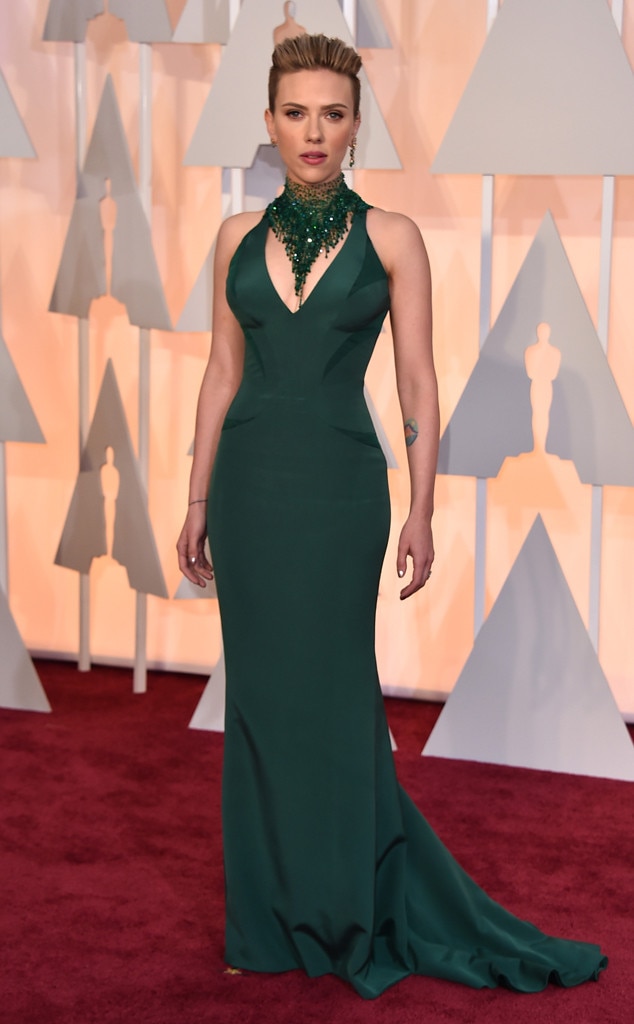 Catt Sadler in Charbel Zoe. This is a designer I've never heard of before, but apparently the gown was entirely custom made for Catt and the detail on it is absolutely amazing. I just wish it had been in any color other than nude/beige, which we saw way too much of last night.
Jessica Chastain in Givenchy. This was the only navy dress we saw on the red carpet and the color was brilliant for Jessica, but I just wasn't sold on the double straps at the top and the cowl detail at the chest. Otherwise, I thought she looked great.