Mother's Day is next Sunday, so you still have plenty of time to shop for that perfect gift for the most special lady in your life - your mum!! I've rounded up a list of some of my favorite gift ideas in case you need a little inspiration. :) No matter what you give her, don't forget to
make her a card!
Flowers - prices vary
. If nothing else, you should bring your mum some of her favorite flowers (or send them to her if you aren't going to see her next weekend!) There are tons of gorgeous flowers in bloom this time of year, so you're sure to find her favorite!
Gift Card for a Massage, Facial or Mani/Pedi - prices vary. Don't all of our mothers deserve a little pampering? Buy her a gift card to her favorite local spa for a massage, facial or mani/pedi. Every woman needs a little rest and relaxation but doesn't always spend the money on herself, so this would be the perfect treat for your mum!
LA Burdick's Springtime Collection Gift Box - $36.
Even if she's on a diet, it's okay for her to indulge every now and then! I love this gift box from LA Burdick which includes Chambord liquer truffles, Grand Marnier truffles, four of Burdick's signature chocolate mice and a bonus 3-inch mini bee round with honey bees and rosehip tea bonbons, all wrapped up in a pretty springtime box. Perfect, right?
Perfume - $45-$57.
Maybe it's time for mum to try out a new signature scent! I love
L'Occitane's 'Fleur Cherie'
($45) for daytime - it's a gorgeous orange blossom scent that's sophisticated yet light. For nighttime, I think
VERA WANG For Women
($57) is a perfect, elegant floral blend that she's sure to love.
Clarins Sun Products - $30-$34.
It's already May (if you can believe it!) which means that summer is just around the corner! Help mum get a summer glow without the damaging sun rays with
Self Tanning Instant Gel
($34.) This award winning self tanner delivers a gorgeous golden color without streaking or weird orange hues. And for the days when she's out in the sun all day long, get her the
Sunscreen for Face Wrinkle Control Cream SPF 50+
($30) - it will keep her skin looking young for years to come!
Philosophy Custom Shower Gels
- $25. I'm a huge fan of Philosophy products because they have so many great feminine scents! For Mother's Day this year, you can customize Philosophy's 'Pure Grace', 'Amazing Grace' and 'Falling in Love' shower gels with your own photo and message! This would make a super unique gift for any mum. Also, if you spend more than $50 on Philosophy's website, you can enter the code
'flowers'
at checkout to receive a free 8oz 'Field of Flowers' peony blossom body lotion which smells absolutely gorgeous. Hurry, this offer code is only valid through May 6th!
Handmade Gemstone Jewelry - $25-$79. Etsy is the absolute best place to find unique, handmade jewelry! I love the look of these gemstone pieces with delicate gold detailing. Take a look through all three of these Etsy shops and I guarantee you'll find something that perfect for your mum!
Blue Chalcedony of the Sea Bracelet
by
StarfishAndTheSea
- $25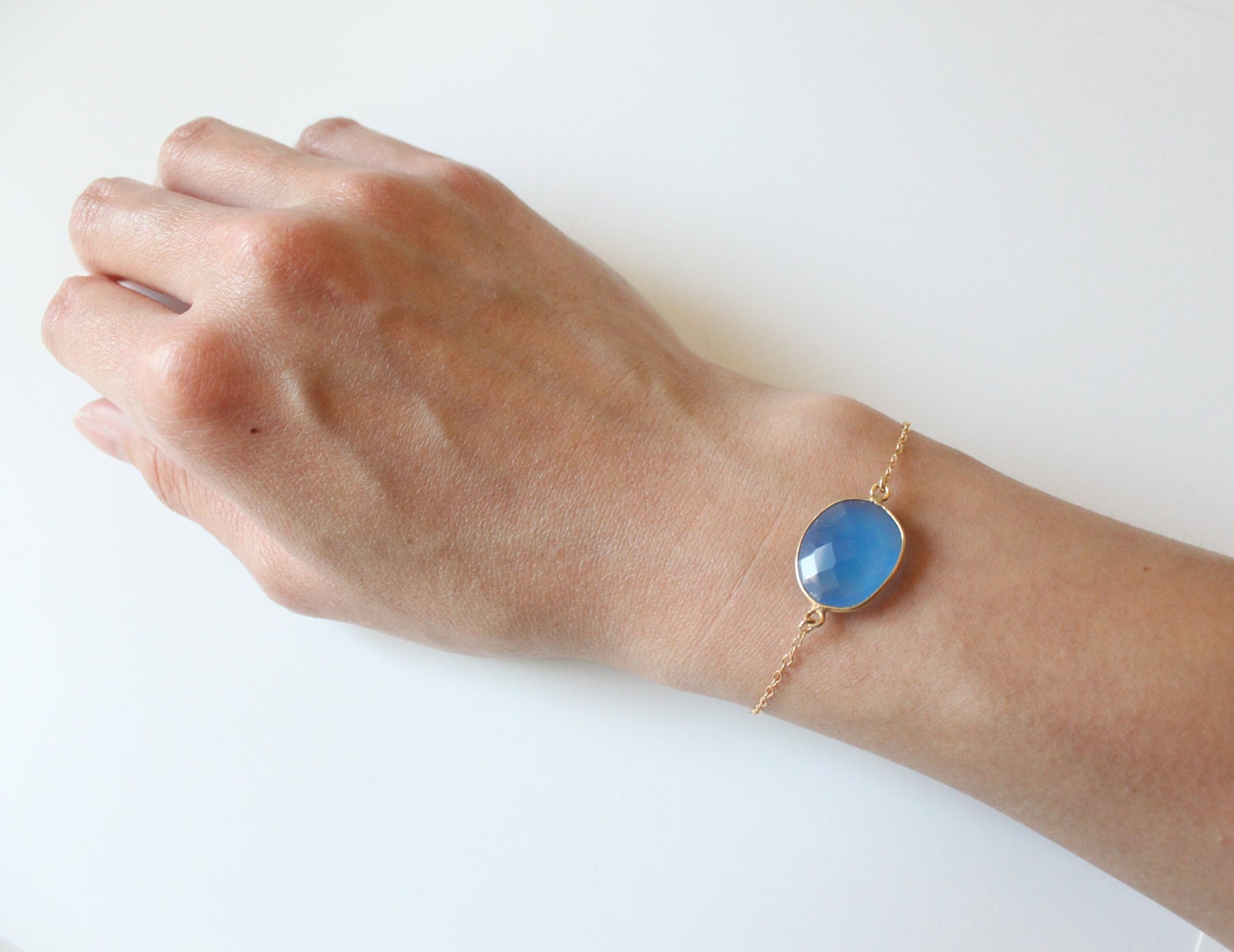 Chrysoprase Ring
by
delezhen
- $66. (I own one of these rings in blue and it's absolutely stunning.)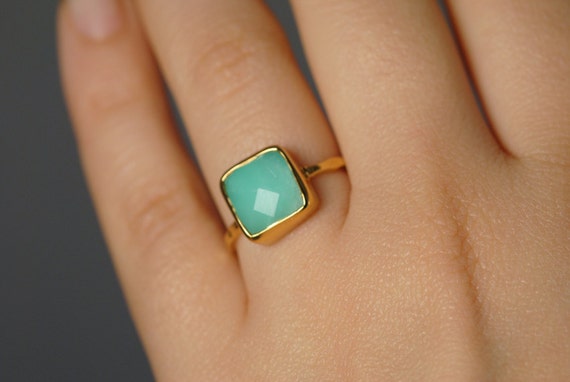 Large Ruby Bezel Set Gold Earrings
by
tangerinejewelryshop
- $79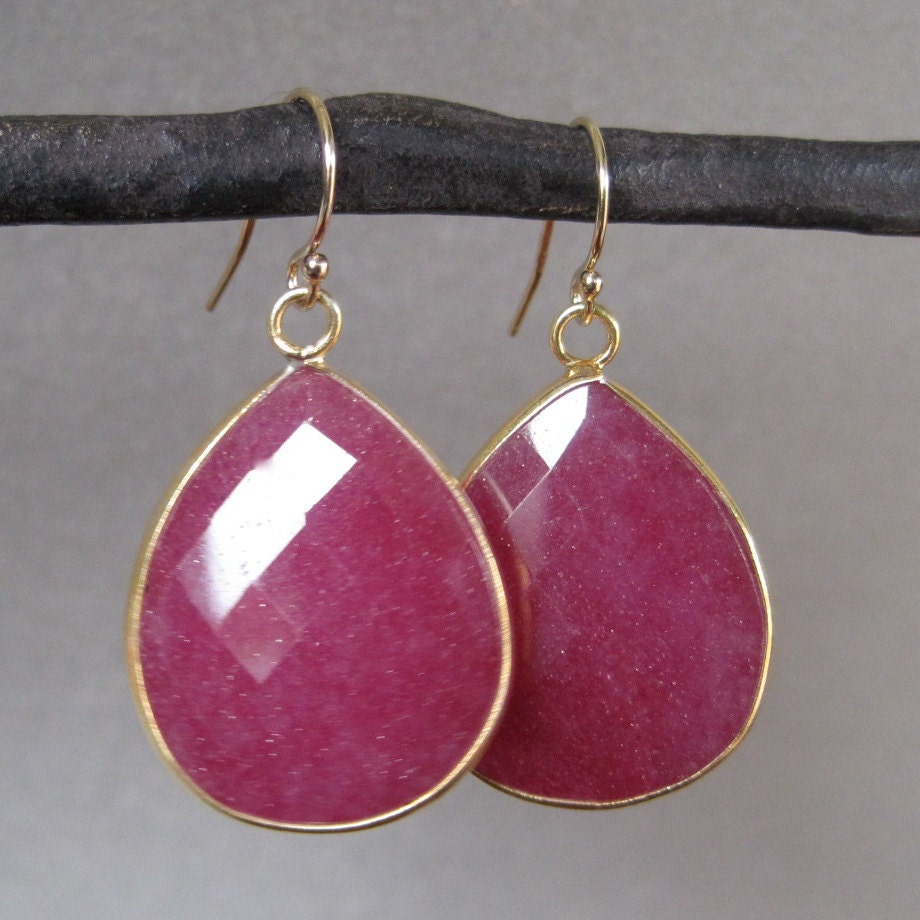 Vera Bradley Vera Tote - $80.
This tote is the perfect size for the busy mum on the go or a day at the beach! It comes in 21 different colored patterns so you're sure to find one that suits your mum's style.
Make her something!
If you're low on funds, I always suggest making a gift - it's thoughtful, personal and always appreciated. Spend some time making her a scrapbook filled with your favorite memories, or try out my
DIY picture frames
,
DIY chalkboard wine glasses
or
DIY glitter wine glasses
. No matter what you make her, you know she'll love it!