Ever since I was a little girl, I've been an avid reader. I used to beg my mum to take me to the library each week so I could pick out a new book and feed the ducks at the pond outside. :) But because my lovely boyfriend bought me a
Kindle Fire
for Christmas (which I am obsessed with and haven't put down since), I haven't been buying many books lately - I've been downloading them all instead!
There are a few hardcover books I've been eyeing filled with beautiful photos that won't translate quite as well on the Kindle. They're all focused on my favorite things: baking, fashion and Paris! Take a look - you might find that one of these books is just what you've been wishing for!
Les Petits Macarons: Colorful French Confections to Make at Home
~ $11. French macarons are one of the hardest things to bake, but I really want to take some time out on the weekends to teach myself! They're definitely my favorite sweet treat and it's high time I learned how to make them!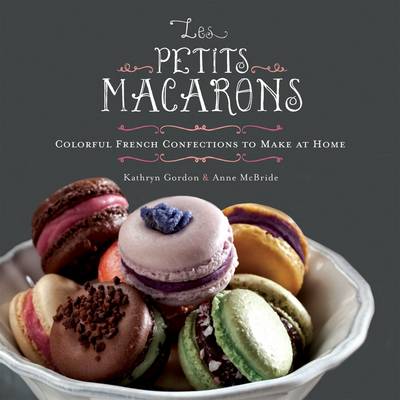 Mad About Macarons!: Make Macarons Like the French
~ $10. Another great book with simple instructions on how to make macarons in many different flavors.
Living In Paris (New Edition)
~ $33. This book is filled with beautiful photos of my favorite city: Paris! It's the perfect coffee table book and will transport you to the city of light each time you open the cover. :)
Quiet Corners of Paris
~ $10. This little book "is a beautifully illustrated peek into eighty-one often overlooked, always beautiful, locales: hidden villas, winding lanes, little-known 19th-century passages, serene gardens, and cobblestone courtyards." Sounds absolutely perfect - I want to bring it with me next time I visit Paris!
Chanel: Collections and Creations
~ $27. Filled with photos from Chanel's private archives, this book is essential for any Chanel lover's collection!
Louis Vuitton: Art, Fashion and Architecture
~ $54. As you may have noticed from my growing handbag collection, I am a big fan of Louis Vuitton! From
ElleDecor.com
: "Couture, art, and design collide in this lavish book celebrating the luxury-goods firm's creative collaborations with artists, photographers, and architects."
Dior Couture
~ $73. I could look at photos of Dior gowns all day, couldn't you? The New York Times says that this book is "far and away the most gorgeous book on the house." I'm sold!
Valentino: Themes and Variations
~ $47. This book celebrates 45 years of Valentino's career and shows how each of his creations is truly a work of art.
Lauren Conrad Style
~ $11. Lauren Conrad has always been a fashion icon in my eyes, so it's only natural that I'd want her book that gives us tips and tricks on how to look like her! Now, if only Olivia Palermo would write her personal style guide, my collection would be complete. :)
Cupcakes and Cashmere: A Guide for Defining Your Style, Reinventing Your Space, and Entertaining with Ease
~ $11 for preorder only. Emily Schuman, the famed blogger of
Cupcakes and Cashmere
, shares her DIY projects, organization tips, party-planning ideas, beauty how-tos and seasonal recipes with us in her very first book. I absolutely cannot wait for it to be released!