How relaxing do these white bathrooms look? I can picture myself taking a bubble bath in any one of these tubs for hours, especially the ones with amazing views out the window! A bathroom designed in all white is elegant, classic and clean...you can't go wrong! Which room below is your favorite?
PS: Don't forget to check out my closet - see the new button on the right sidebar.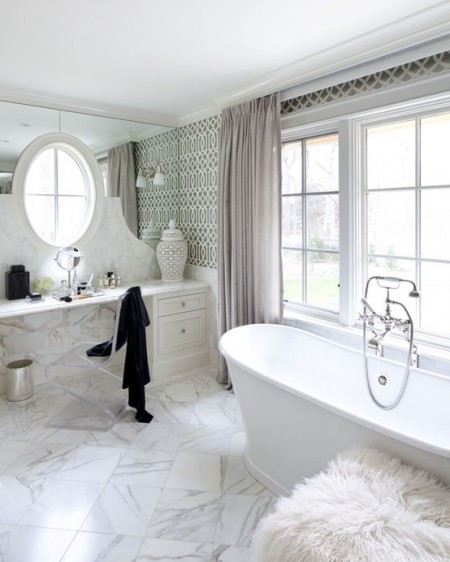 all images not linked were found on Pinterest with no direct source.